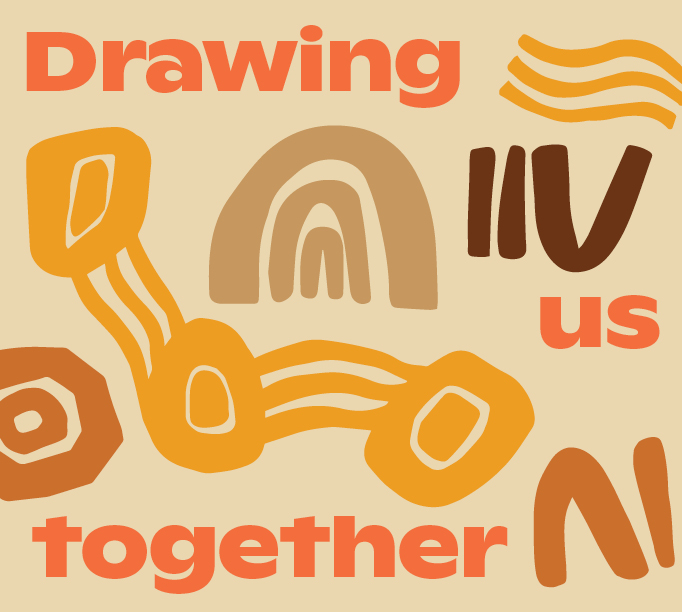 Drawing Us Together 2023
25 June, 2023-16 July, 2023
Albany Plaza is on Minang country, we pay our respect to the traditional owners, their elders past & present, and value their care and custodianship of th ese lands.
To celebrate NAIDOC Week 2023, we partnered with author Bianca Stawiarski and our local schools to create a community story book. Bianca Stawiarski is a Badimaya Badimia and Ukrainian woman from South Australia, Bianca is a coach, speaker, lecturer, best selling and international author.
The story Gami Winda and Dyindi Dyndi ', is based on the 2023 NAIDOC Message 'For Our Elders', focusing on listening and connecting to country and discovering the stories of your elders.
Throughout the July School Holidays, we invited you, our much loved Albany community, to have your say and vote on your favourite of 70 illustrations created by local student artists to be featured in the community storybook. We received overwhelming support with 175 votes over the two week period and thank all the talented student artists who contributed illustrations
WINNING ILLUSTRATIONS
| | | |
| --- | --- | --- |
| School | Student | School |
| Front cover | Harry Curnow | Flinders Park Primary School |
| Page 5 | Braeden Dayman | Mount Lockyer Primary School |
| Page 6 | Thomas Edison | Mount Lockyer Primary School |
| Page 9 | Meeya Pountney | Mount Lockyer Primary School |
| Page 10 | Edyn Reay | Spencer Park Primary |
| Page 13 | Indigo Collins | Spencer Park Primary |
| Page 14 | Daleini Mareikura | Spencer Park Primary |
| Page 17 | Aila Williams | Bethel Christian School |
| Page 18 | Mataya Little | Bethel Christian School |
| Page 21 | Alexis Holmes | Bethel Christian School |
| Page 22 | Kathryn Ball | Flinders Park Primary School |
| Page 25 | Ella Greenwood | Flinders Park Primary School |
| Page 26 | Isabel Woods | Flinders Park Primary School |
Commencing in 2020,
Discover the audio books of previous editions: